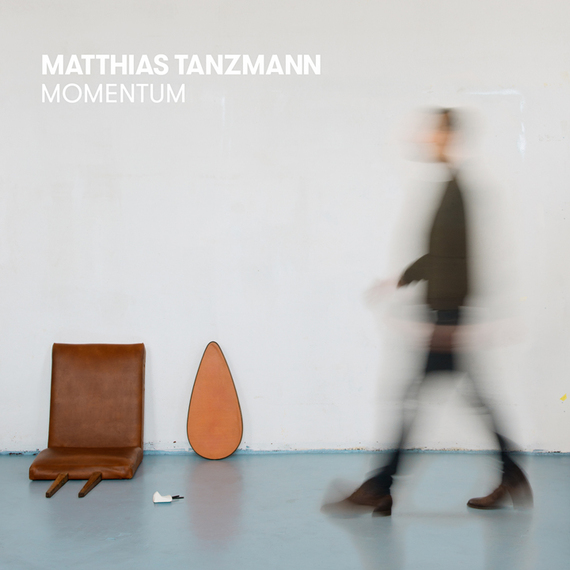 From the opening tropical infused soundscapes of Matthias Tanzmann's Momentum, you become quickly aware of the fact that you are not only in the hands of someone who knows what they're doing, but also has paid meticulous attention to detail. Tanzmann's first album in eight years is a collection of ten tracks that he describes as "stuff to listen to at home, stuff I like to listen to away from the club." And yet there are tracks such as "Mirage" and "Frenzy," that would work on many a dancefloor. Having been involved in the techno and club scene in his hometown of Leipzig, Germany since the 1990's, Matthias Tanzmann exudes both calm and focus, complimented by a good-natured and hearty laugh. I spoke with him following his last gig of the summer in Ibiza, and his first gig ever in Panama (with Hot Since 82).
Tell me about your new album, Momentum.
It's my second album. The first one was eight years ago. I hadn't thought about doing an album, but last year I had the fifteenth anniversary tour with my label (Moon Harbour), and after the tour I came to the point to do an album. I wanted to do something different than my last EP's, which were mostly for the dance floor.
How did the process of putting together the album begin?
I had ideas, musical scribbles on this that date back five or six years. I went through all those things that were in a similar mood, this sort of laid back sound. I didn't really aim to the dance floor. The first track on the album is something I recorded in Thailand. I went through all the material and started putting it together, from February until end of March.
Why the title Momentum?
Momentum. One side is the physical. It has this energy, the energy of something moving. I also just like the word.
What is your producing process like?
Sometimes when I start, I start working on the analog stuff, and sometimes I start to play with the synthesizers, but most stuff I edit in the computer. I bought this analog mixer from the 80's and for the first time, I used this mixer to mix down everything. Sometimes I do productions digitally, but with that album I focused on spending time. I was using analog synths, which was really enjoyable.
I usually do remixes for the dance floor. The remix is different because you have the frame of the remix parts you're working inside.
What is the electronic scene in Leipzig like?
I started making music in the 90's and Leipzig is very close to Berlin. It developed its own musical scene. There used to be a time when Leipzig was known in Germany for having a really big deep house scene. There is also the second oldest club in Germany, Distillery (the oldest is Tresor in Berlin).
There is a lot of new stuff happening, because now Leipzig has been very attractive for artists and students. Like Berlin fifteen years ago, because it hasmany cheap places to rent and spaces and ateliers for artists to work.
How has the electronic scene changed in Germany?
When I started getting interested in the electronic scene around 15/16, it was a very very underground and niche thing. Nowadays if you say techno party, everyone knows it. It is kind of established in culture. Everything that comes from the underground will eventually be accepted by the mainstream in some way.
What makes your dj sets so special?
I've been very much influenced by my residency at Circoloco. Ibiza, when I got there ten years ago, pushed me towards this moody, organic, tech house thing. For me it makes me want to dance myself.
What is it about dance music that is so special?
People naturally want to have fun and go out and be together and be social. Partying is the perfect setting to do that. It puts people in the best situation to interact and have a good time.
Any producers or artists that inspire you?
Emanuel Satie. Actually he just won best producer at the 2016 DJ awards. He's releasing on my label and I play all of his stuff.
Any advice for aspiring producers?
Find out what you really want to do, what you really like and just go for it. Go step by step. If you dream to be the next Tiesto, define smaller steps on the way there, but everything is possible. You have to be certain of what you love. Why you do it. If you just want to be rich and have the girls, it's not the right thing.
Calling all HuffPost superfans!
Sign up for membership to become a founding member and help shape HuffPost's next chapter